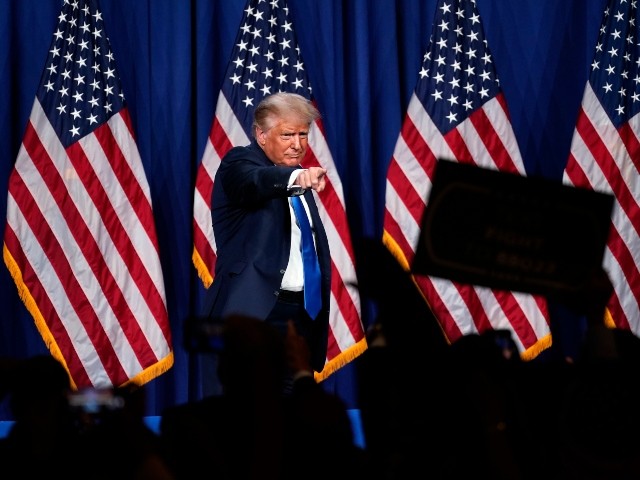 President Donald Trump made a surprise in-person appearance at the Republican National Convention on Monday in Charlotte, North Carolina.
Trump took the stage in Charlotte after Republican state delegates nominated the president for re-election.
As the delegates cheered and chanted "Four more years!" Trump joked, "If you want to really drive them crazy you say: Twelve more years."
Trump said he was determined to appear at the convention after the roll call was completed.
"What's…